**All opinions expressed are 100% my own. I was not compensated for this post. I was given passes to review the park.**
My babies are not really babies anymore. Ben Jr is now 10!! I remember when he was 3, his favorite toys were his Thomas trains. He had (and still has) them all. Percy, James, and Ben were our favorites!! They were always zooming around the living room!!
When we were given the chance to head to
Edaville
and see the new Thomas Land, I had to take the boys. I wasn't sure what their reaction would be. Sometimes things are too "babyish" for them.
The first thing we noticed when we arrived was the really cool park entrance sign. Both the kids and I had never been before, so seeing the sign, their interest was peaked!!
When you enter the park, there are really cute buildings lining the right side of the street. It reminded us a lot of the City Walk in Universal Studios, or Main Street in Magic Kingdom. At the end of that is one of my all time favorite rides, the Carousel!!
Now you are officially in the park and are greeted by a cute fishing area, and the famous sign!!
On the left as you walk further into the park, there is another cute area with fake buildings that look similar to a movie set. It reminded us a lot of Hollywood Studios in Disney.
Directly ahead of you is the Ferris Wheel!! We ended up riding a couple times!! It is a lot of fun, and I loved the view!!
After the Ferris Wheel, we made our way to the Dino land Walking Trail!! This was really cute and full of fun dinos, and hilarious signs!! There was a really cute back story as to why the dinosaurs were in the park.
After Dino Land, we made our way to the main attraction for the day, Thomas Land!!
As soon as you walk in, you feel like you are in the cartoon. Sir Topham Hatt is even there!! There are many rides to choose from including Sodor's Cranberry Carousel, Toby's Tilting Tracks, Winston's Skyline Express, and Troublesome Trucks Runaway Coaster. You can also visit Tidmouth Sheds and see some friends!!
After riding the bulk of the rides, we saved the best for last. A ride on Thomas himself!!! Thomas took us all around the park and the cranberry bogs.
All and all, we had a great time at
Edaville
, and Thomas Land was a ton of fun!! They boys have already been begging to go back!!
Keep up with all the latest about Edaville by visiting their
website
, following them on
Facebook
and
Twitter
.
Right now they are running a contest on their
Facebook page
to win free tickets to the park and have your little super hero shown on their website!!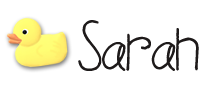 This post is written by
Sarah Coulsey
. She is a Wife, and Mother of two boys living in New England. This post may contain affiliate links.